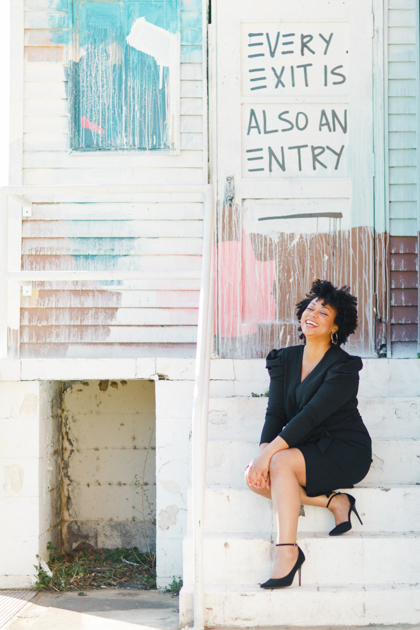 Please give a warm welcome to our newest resources member King Moe! We have been so diligent in selecting the best to share with you. Our commitment is to provide resources that empower and uplift you in your journey to wholeness. King Moe fits the bill for us but let her speak about who she is and you'll see why she is one of our favorite brands.
I'm Monique, but you can call me King Moe. I am a Lifestyle Branding photographer, Makeup Artist, a woman that knows her angles and loves to take selfies.  I've come up with a How to Take Bomb Ass Selfies course and community that will combine all 3 + more. I've spent the past 8 years working with women 1 on 1 to show them their beauty and empowering them to OWN IT and be more visible in their life and business through my Lifestyle Branding photography platform.
Most of my clients hate being in front of the camera. That is, until I add my special sauce and then BAM. Talk about Show'n up and Show'n out?! I can literally feel the confidence that they exude and I love to watch them GLOW UP! I'm on a mission to help women live life on their on terms and to empower them to OWN all their beauty and LOVE THEMSELVES TO THE FULLEST. It may seem like a simple selfie to some.. but for me it's a WHOLE MOVEMENT that inspires visibility, self love and self confidence.
You can learn more about King Moe's course via her site at:  https://www.moniquefloyd.com/love-your-selfie
And to keep up with her latest moves, you can find her on FB: @imkingmoe IG: @imkingmoe
Website: https://www.imkingmoe.com