MANAGE WEIGHT LOSS AND DIABETES TO BECOME A HEALTHIER YOU
Weight loss and managing diabetes has become a priority for many across the globe.  In this blog post I will discuss how you can renew your heath using Ayurveda inspired fruits.  The focus will be on how to use fruits for weight loss and manage diabetes.  The reason for this blog post is because I've noticed some time ago, the need for conversations surrounding weight loss and diabetes in the southern regions of the United States.  I've lived in different parts of the U.S. and part of my time has been in Richmond, Virginia where I mostly met people with extreme obesity cases and diabetes.  I realized later that the lifestyle of many in the northern regions differed from those in the south. 
With the need to drive everywhere and an abundance of all you can eat buffet restaurants, made it apparent as to what was the contributing factor of obesity and diabetes in the south.  Of course there are other factors such as genetic markers and other lifestyle factors that may be the cause in the rise in cases.  These were just the immediate reasons I saw in comparison to what I experienced in the northern regions.
In the north region of the United States, there are public transportation, so walking was a thing to do to get to and from where you need to be.  Then, there is and abundance of healthier restaurant options and wellness facilities.  As a wellness professional, I was surprised to see a lack of wellness and fitness facilities in the south.  This has changed a little bit over time as the population has grown and new businesses move in. 
RENEW YOUR HEALTH BECAUSE HEALTH MATTERS
While it may be apparent to some that health matters, apparently this has not lessen the cases in lifestyle dis-eases.  Obesity and diabetes has lead to many health complications over the years.  The rise in high blood pressure, vision problems, and even nerve damage is associated with the rise in obesity and diabetes.   These health matters have been a serious issue because of the rise in diagnosis in adults and even children. 
Prioritizing managing weight loss and diabetes will help you become a healthier you so that you will have a better quality of life.  Even if you do not have a medical diagnosis that puts you in the category of obese or diabetic, it is still important to come up with a health plan that will prevent you from ever needing medical treatment.  Once diagnosed, the urgency to reverse the diagnosis may lead to other imbalances such as stress and depression.  Before it gets to this point, lets discuss using Ayurveda inspired fruits to manage weight loss and diabetes. 
AYURVEDA INSPIRED FRUITS TO MANAGE WEIGHT LOSS AND DIABETES
Ayurveda inspired fruits are plentiful in many regions and finding one that you enjoy isn't as hard as it used to be.  There are food deserts within parts of the United States, but with a little research of local farms and farmer's markets, you can have your pick at different types.  In Ayurveda; the ancient health system, using natural fruits rather than processed fruits is best for your well being. 
Fruits such as a kiwi, apple, orange, and pear help with cleansing, detoxifying and balancing your dosha.  Natural fruits like these are rich in fiber, antioxidants, vitamins and minerals which is essential for your overall health.  Knowing your dosha is very helpful to know when determining the best fruit to eat for your mind and body type.  Find out what your dosha is by booking an appointment for my Dosha Assignment and Pulse Analysis service.  This is an hour and a half service where I do a analysis of your pulse to determine whether you are a Vata, Pitta or Kapha. 
Therapeutic properties of the fruits discussed in today's blog include reducing inflammation in the body, reducing heat, and elevating heartburn.   Remember, consume fresh and mostly organic fruits.  Avoid fruits packed in water or sugar.  This would include the to processed pre packaged oranges submerged in high fructose corn syrup and the already sliced apples in a bag which are sprayed with preservatives.  Your all natural whole fruit outweigh the benefits of these packaged fruits.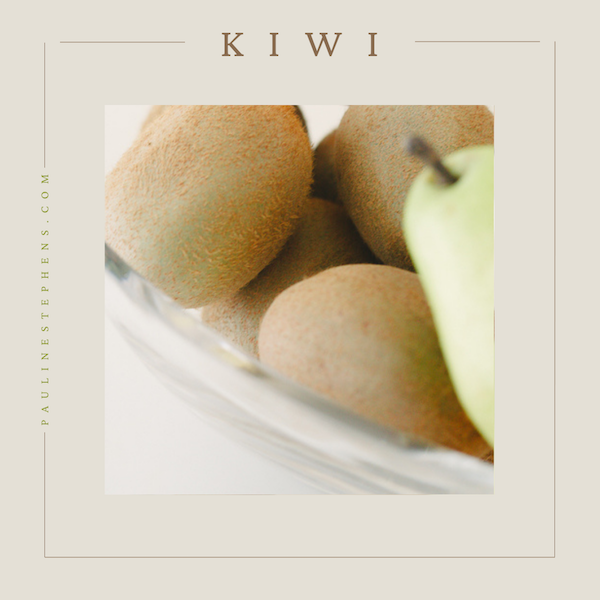 KIWI FRUIT FOR WEIGHT LOSS AND DIABETES MANAGEMENT
Kiwi is one of my favorite fruits.  I consider this as one of my weight loss super-fruits because of its ability to naturally improve your digestion and promote healthy bowel movements.  Kiwis do not get the shine I think they should and maybe its because of their fuzzy skin or maybe because its much smaller than other fruits.  Either way, if you are looking to lose weight, improve your gut health and consume more essential vitamins then you should add this to your daily fruit intake.
One single kiwi provides roughly 120% of the recommended daily vitamin C intake.  Kiwi is also a great source of fiber which aids in weight loss, folate (vitamin B9) which helps with the development and maintenance of tissues and organs, vitamin E, vitamin K, and potassium which helps regulate blood pressure. 
Another great mention about a Kiwi is how power packed it is to help with your eye sight.  Most people suffering with diabetes are at risk of poor vision. Kiwis have lutein and zeaxanthin which are present to protect your eyes from harmful free radicals which is also why this fruit made it to my preferred fruit list for anyone especially diabetics.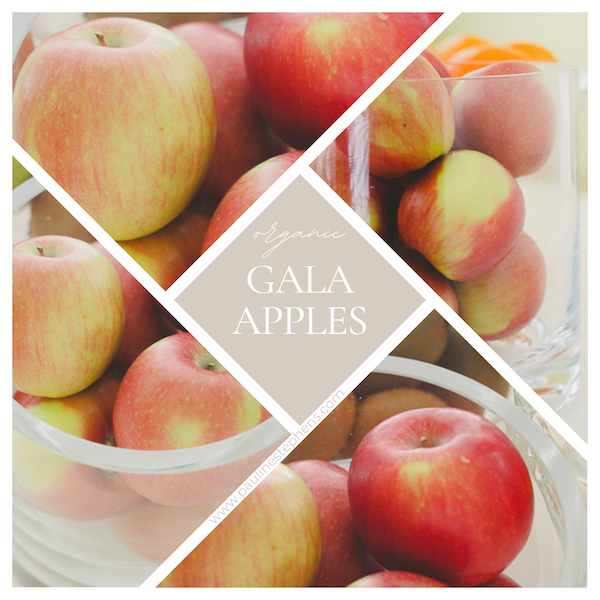 APPLES FRUIT FOR WEIGHT LOSS AND DIABETES MANAGEMENT
Apples have high water content which will leave you feeling full faster.  The calories in a single gala apple is roughly less than 60 depending on its size making it a lower calorie food as well.  Someone wanting to lose weight wouldn't have to worry about counting calories when consuming an apple like these beautiful gala apples I photographed.  In fact, snacking on an apple actually helps because you feel full but it prevents overeating or eating the wrong things. 
An apple contains vitamins A, B and C as well as potassium.  Like a kiwi, an apple helps reduce inflammation and promotes proper organ function.  You will also notice regular bowl movements and proper absorption of nutrients.  Because an apple contains prebiotic properties, you will benefit from a healthy gut micro-biome and protection from gastrointestinal disorders.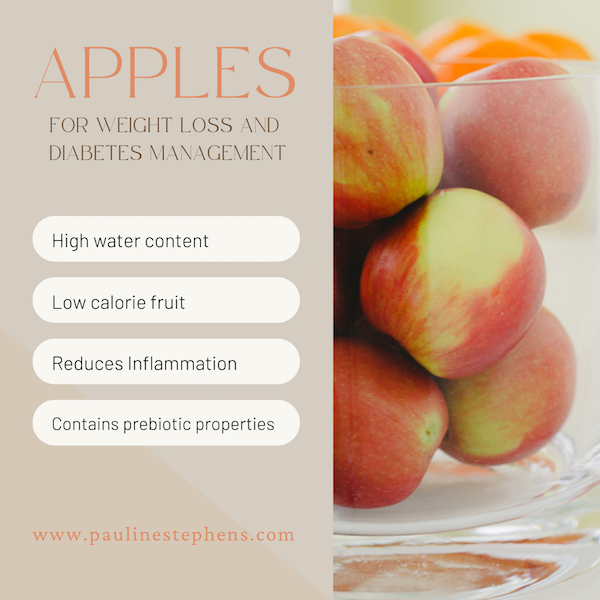 An apple is ideal for someone who is working to prevent or manage diabetes because of it low glycemic index.  Glycemic index or better known as GI, is measurement of how quickly food raises your blood sugar levels.  A fruit like this which has a low GI can prevent quick spikes and sudden crashes in glucose levels.  This is a diabetics fear and having to constantly check glucose levels brings on stress.  Eating an apple therefore is a good choice when managing diabetes.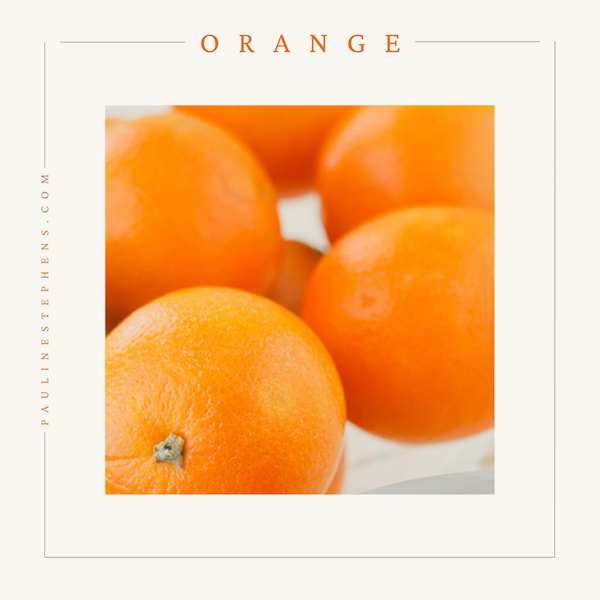 ORANGES FRUIT FOR WEIGHT LOSS AND DIABETES MANAGEMENT
The first thing most people think about when an orange is mentioned is the vitamin C it contains.  The high vitamin C it contains is about 70 milligrams which naturally fights pathogens and strengthens your immune system.   Naturally you will help your body fight cold or flu especially during the colder season.  So instead of just stocking up on Vitamin C supplements, incorporate eating an orange on a regular basis to boost your immune system throughout the year. 
The sweetness of an orange is perfect for someone who prefers sweet fruits.  Someone with a sweet tooth but has diabetes would be particularly concerned with consuming anything with a high glycemic index.  With an orange, it is easy to track GI and at the same time consume a fruit which has many benefits.   
Avoid orange juice that is concentrated and mixed with other sweeteners if you want to control your blood sugar level.  Most of the packaged orange juice also have additives that may hinder your efforts in maintaining managed levels.  Instead, choose from the variety of oranges in your local grocery stores or local farmers markets.  I enjoy a juicy navel orange which is pictured in the photograph.  It's easy to peel, sweet and contains lots of juice inside.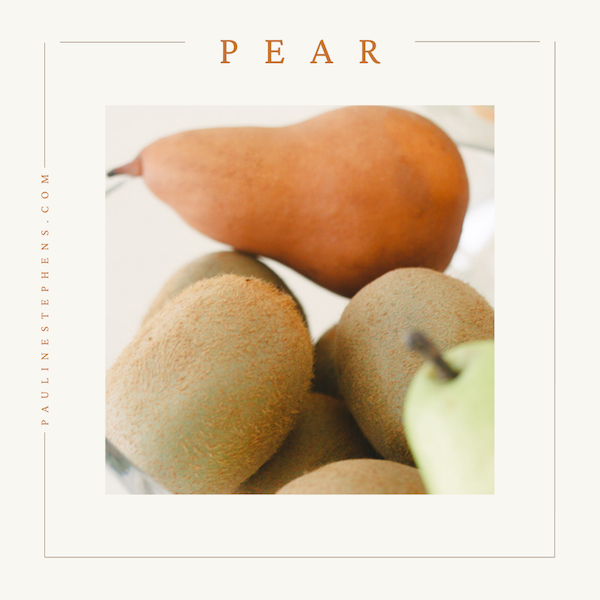 PEARS FRUIT FOR WEIGHT LOSS AND DIABETES MANAGEMENT
Like a kiwi, an apple and orange; a pear is another fruit that can be eaten for weight loss and diabetes management.   The unique thing about eating a pear is that it reduces cholesterol levels.  This alone is a reason to have this in your bowl of fruits.  I believe it's a vital fruit for diabetics or those seeking to prevent this illness.   Although sugar is widely considered the culprit of causing diabetes; my research is landed me to know that excess saturated fat and cholesterol must be avoided to prevent this illness. 
Eating a pear can also help you feel full longer.  Because it takes longer to absorb carbohydrates, there is a slow release of sugar.  This keeps your energy level high and blood sugar stable.  A pear can be a sweet fruit making it enjoyable for children and adults.  I have experienced various types of pears such as Anjou, Asian and Bartlett.  You can see the Anjou and Bartlett pears in the images I have photographed here.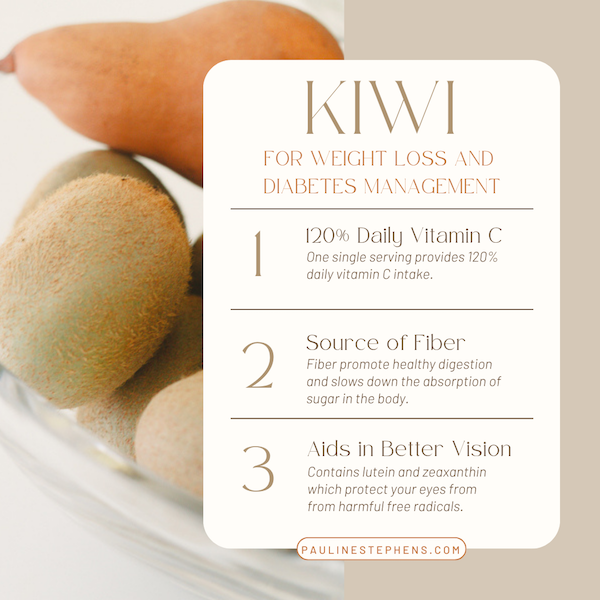 I remember having a pear most days of the week during school lunch and enjoying it.  As I speak with clients in my Ayurvedic nutrition and Mindful Eating Guidance meetings, I've witnessed a majority of them remember enjoying pears as a kid as well.  The only thing is that most gave up eating it as they got older in favor of other fruits.  After speaking about the benefits, all have adopted adding it to their fruit bowls. 
USING MOVEMENT FOR WEIGHT LOSS AND DIABETES MANAGEMENT
We have all heard the phrase, "Let food be thy medicine".  Using natural foods to help in your weight loss and diabetes management plan is key.  Pairing this with moving your body is extremely important.  Think about walking, yoga, and strength training a few days out of the week.  Do this consistently and you will see the benefits.  If you are not a member of a wellness club, think about home yoga where you can follow online instruction. 
As yoga certified, I have witnessed the benefit of how yoga moves (asana) have helped many people overcome health challenges.  I have a fitness group for where we start off walking first, especially for the beginners.  Walking helped shed pounds and build strength for everyone over the weeks.  And adding in strength training is important for your bones which I will discuss in a fitness post later on.
WAYS TO CONTACT ME FOR WEIGHT LOSS AND DIABETES MANAGEMENT
Are you looking for additional support in your weight loss journey?  Do you have diabetes or looking to prevent it while under the care of your primary care physician? 
As your Ayurvedic lifestyle counselor, I am here to assist you by diving deeper into ways to support your new healthy living journey.  The process would be to book an Initial Intake Meeting with Dosha Assignment and Pulse Analysis, then following up for your Ayurveda Nutrition and Mindful Eating Guidance.   
If there are any additional questions you may have, feel free to contact me via the online contact form. 
ENJOY MY FOOD PHOTOGRAPHY AND BOOK A PHOTO SESSION
Are you a restaurant, chef or just someone who is interested in booking me to style and photograph your food?  I am open to discussing this with you.  Send your inquiry via my online contact form.
You can view a handful of my food photography in my GALLERY.
You can view other blog posts involving food and food photography at the below links:
BELL PEPPER: IS IT A FRUIT OR VEGETABLE
AYURVEDIC AND ALKALINE SUPERFOODS BOWL
SWEET AND SOUR GLUTEN FREE VEGAN KUMQUAT PANCAKES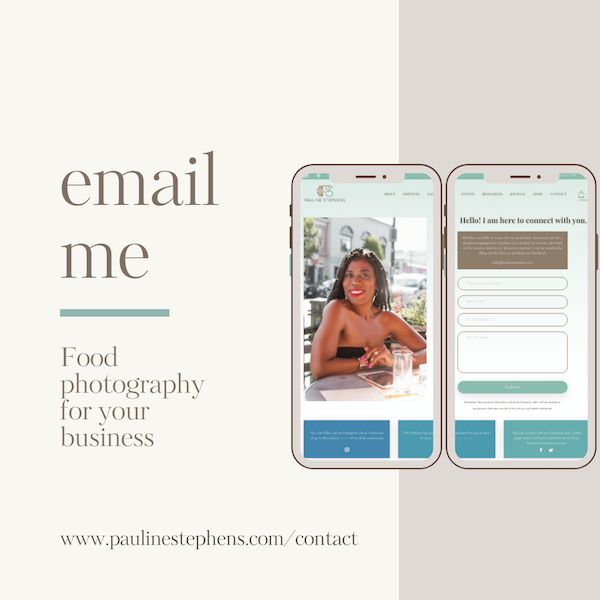 MORE ABOUT ME: PAULINE STEPHENS
I am a certified wellness professional and creative entrepreneur who is compelled to unveil the different facets of self healing.  I am the Chief Executive Officer of Becoming You Lifestyle Management which serves individuals in the quest to create wholeness using cultural, ancient and modern practices. 
All images ©Pauline Stephens
PIN THIS IMAGE TO PINTEREST!